Main Menu
External Pages
Principles of Shamanism
and
The Spiritual Path
Now Playing: 'Words of Fire, Deeds of Blood'
By: Robbie Robertson and the Red Road Ensemble
Principles of Shamanism

A summary of chapter 3 from:
'The Urban Shaman' By: Serge Kahili King
(From: 'Earth People' Volume 1 Number 6 )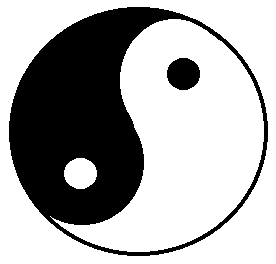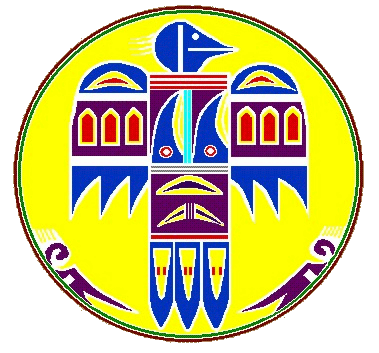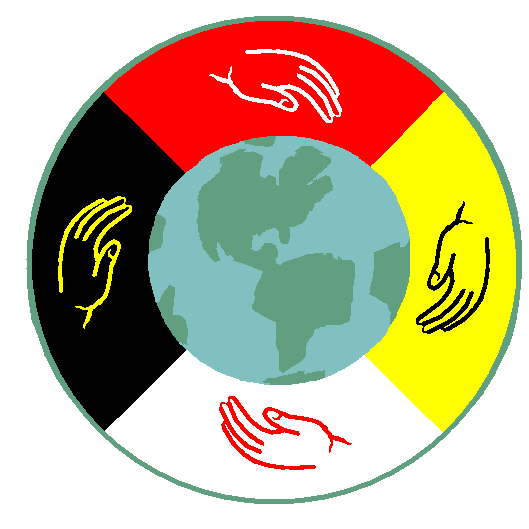 IKE - Reality is what we think it is.
(Awareness)
Whether you think you can or you think you can't, you're right. Positive thoughts attract positive people and events. Negative thoughts attract negative people and events. Everything is a dream. All systems of thought are good, which ever works for you. Be aware of your thoughts as they create your reality.
SEEING FROM A VIEWPOINT, NOT YOUR EYES.

KALA - There are no limits.
(Freedom)
Anything is possible. Filtered limitations imposed by ideas and beliefs that inhibit creativity generate focus without potential for positive action. Everything is connected.
CLEARING PATHS, KEEPING PARTS CONNECTED. BE CONSCIOUS OF ALL POSSIBILITIES

MAKIA - Energy flows where attention goes.
(Focus)
Argue your limitations and sure enough they're yours. Meditation and hypnosis are sustained focused attention. High energy e.g.: loud noise attracts attention and stress.
FOCUSING ON INTENTIONS, GOALS AND THE BIG PICTURE FOR HIGH EFFICIENCY AND LOW FRUSTRATION.

MANAWA - The moment of power is now.
(Persistence)
Power increases with sensory attention, unless present is dangerous. Everything is relative (Day, Month, Year can all be now). Thoughts now effect reactions now. Bringing past or future into the present means you can change them. The FUTURE is not written, so why worry. The true PAST is locked in the cellular memory or subconscious.
PRESENCE BRINGS EFFECTIVENESS

ALOHA - (LOVE) To love is to be happy with...
(Love)
Aloha means "To share, here and now, an experience of affection or joy". Love increases as judgment and criticism decreases. Everything is alive (moves), some slowly, like rocks; some fast, like light. Therefore everything is responsive, so act respectfully. Criticism separates you from now; praise connects you to now. If you are criticised, nullify it by praising yourself. Keep in touch with the trickster energy of the Creator. Be happy with whoever you are; whatever you have; and whatever you are doing at this present moment because everything is sacred.
BLESSING AND PRAISING ALL THINGS, INCLUDING THE PAST AND THE FUTURE.

MANA - All power comes from within.
(Confidence)
No one else and nothing else can make you happy. All things are alive and have equal power. Power comes from authority, whether you give it to others or yourself. Speaking with authority means speaking with confidence that your words will produce results. Herein lies the secret of the power of prayer, blessing, spells and affirmations.
EMPOWERING BY PERSONIFYING.

PONO - Effectiveness is the measure of truth.
(Flexibility and Wisdom)
BE FLEXIBLE. The means (methods) determines the end. Violent means produce violent results. There is always another way to do anything, and you never know a different way may produce a better result. e.g.: If physical approach doesn't work, try mental or emotional. If confrontation approach doesn't work, try cooperative.
DREAM WEAVING OR SHAMANIC HEALING DOESN'T DEPEND ON PHYSICAL TECHNIQUE, BUT ON HAVING A HEALING ATTITUDE, MENTALLY AND OR PHYSICALLY.

Also note K.I.S.S. Keep it simple and stupid.
Simple so that everyone can understand and therefore share. Stupid, firstly because of the trickster aspect of the Creator. Secondly so that those who don't understand can't attack you if they think you are just stupid.
For more info on Shamanic Consciousness, Shamanism, Shamanism and Psychology and Shamanic Tools follow the links.
---

The Spiritual Path

(From: 'Earth People' Volume 1 Number 6 )
Inspired By: Sri Chinmoy

Breath of life
Inspiration: Awakening to the path.
Concentration
Aspiration: Inner cry, opposite to desire.
Meditation
Simplicity:
Simplicity is my life-long friend. My simplicity-friend has cut down my desire-tree.
(By: Sri Chinmoy)

Sincerity:
Sincerity is my life-long friend. My sincerity-friend has snapped my guilt-conscious-chain. Be sincere in your thoughts; be pure in your feeling. You will not have to run after happiness, happiness will run after you.
(By: Sri Chinmoy)

Humility:
Humility is the real secret of the spiritual life. When we embody humility, we neither underestimate nor overestimate our life… Real humility is the expansion of our consciousness. It is the God-life within us. The higher we go, the more light we receive by virtue of our humility, and the more we have to offer humanity.

When you really have something to offer to the world, then you can become truly humble. A tree, when it has no fruit to offer, remains erect. But when the tree is laden with fruit, it bends down. If you are all pride and ego, then nobody will be able to get anything worthwhile from you. When you have genuine humility, it is a sign that you have something to offer mankind.
(By: Sri Chinmoy)
Contemplation
Love:
Spiritual love, unconditional love is the meaning of life.

Devotion:
To all of yourself; body, mind, and soul; and to all other beings (All Our Relations). To do the best you can regardless of the result. This is the secret of life.

Surrender:
Of your lower, negative self to your higher, positive self. Not giving up. This is the goal of life.
Realisation
Oneness:
Is when you are constantly aware of the oneness of the finite of man and matter, and the infinite of God and the universe of spirit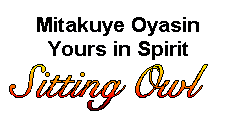 Donations
If you would like to make a donation to Sitting Owl
please use this button.